UniMerchants Academy Organic Summit 2019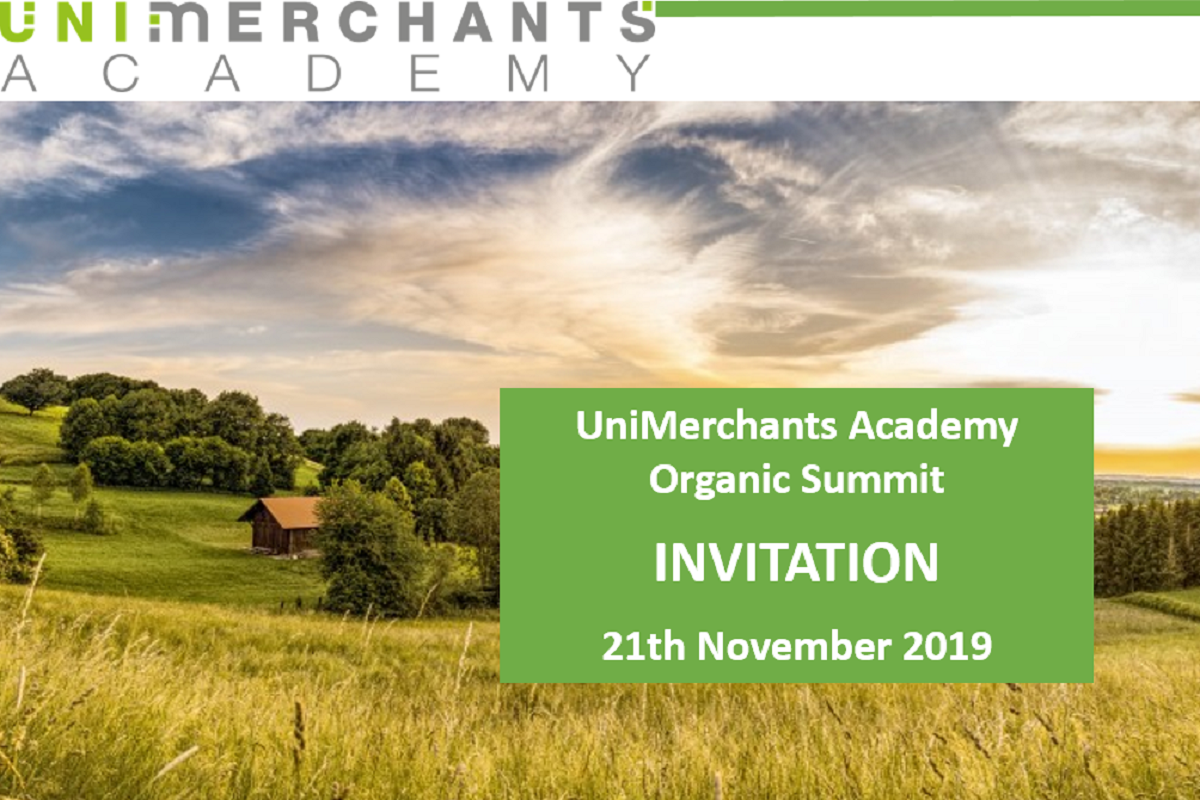 UniMerchants Academy is inviting you to this year's Organic Summit in Copenhagen November 21st 2019. CONSOLIDATING ORGANICS – RELEVANCE, REGULATION & SUSTAINABILITY A year has passed since we started planning our first Organic Summit. In the meantime organic has been somewhat under attack: Is organic sustainable at all? Does it contribute to solving challenges related to climate change? At this year's Organic Summit we aim to equip our participants for discussions about the relevance and sustainability of organic products. We will learn about the consequences and opportunities which global warming present us with and we will gain insight to Life Cycle Assessment (LCA) used to quantifying the environmental (e.g. CO2 footprint) and social effects of a decision. As of 2021 the EU's organic regulation will be revised. The new regulation is designed to ensure fair competition for farmers whilst preventing fraud and maintaining consumer trust. We will zoom in on the aspects which will affect our business. Join us and learn more – register here.
THE TICKET includes Academy attendance including networking breaks, lunch, cocktail hour and official dinner.
EUR 320 (Early Bird Ticket option available till September 20th 2019) EUR 390 (Regular Price)
Be one of the early birds an go register right away at:  akademia.UniMerchants.com